Celebrating Beatrice's Baptism
"For this child I prayed, and the Lord has granted me my petition that I made to him." - 1 Samuel 1:27
09.11.2014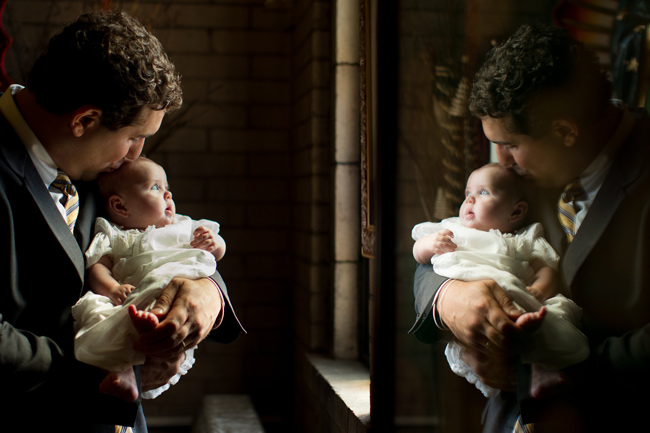 As much as I love planning family celebrations, there isn't anything I love more than planning a celebration for my own family.  It reminds me of why I started Honey Darling Events – because celebrating life's greatest moments, in the end, is all that really matters.
And because I am obsessed with documenting every moment of this special time in our lives, I called Jill Schwarzkopf the creative genius behind Realities Photography, who has captured our family since our first daughter, Sophie Frank was christened.  On top of images that we cherish, Jill also captures snippets of video from the day and pieces together the most poetic custom montages.  Love, love, love her and and appreciate her talent.
Check out the montage here ::
http://beatrice2014.realitiesphotography.com/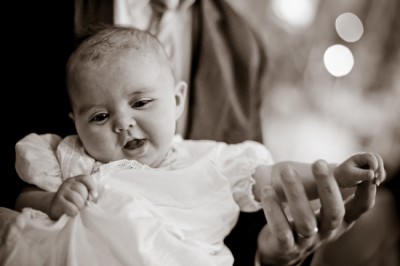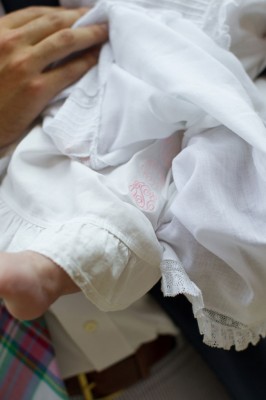 I always talk to my brides about how they may connect their past to their event.  This dress is an heirloom Baptismal gown my grandmother sewed for my mother's Christening nearly seventy years ago. When Sophie Frank was born, with my mom's permission, I monogrammed the initials of every family member who has worn the gown on the slip. Beatrice Eliza is now part of that tradition.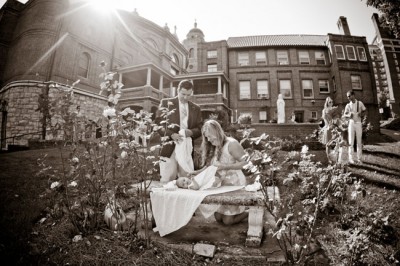 The ceremony was held at The Basilica of St. Lawrence, the church where we were married eight years ago and the church our daughter, Sophie Frank, was christened in two years ago. It's so sweet to come back for another life celebration.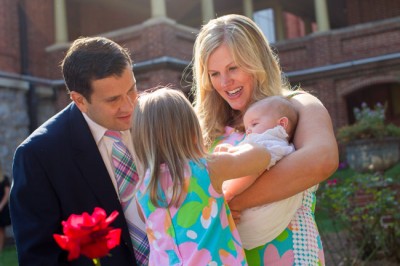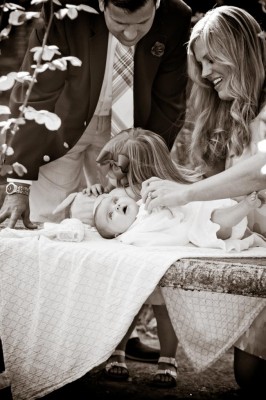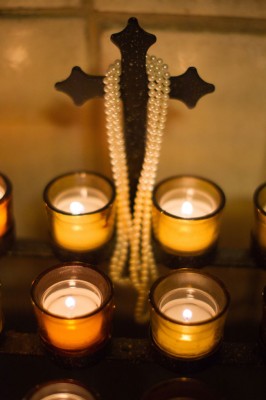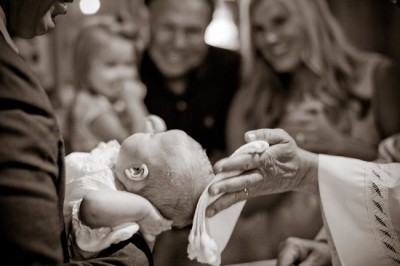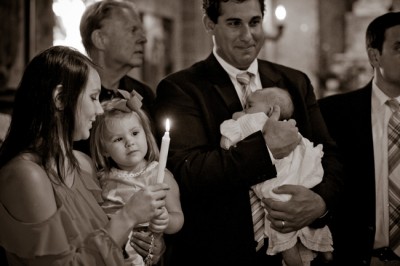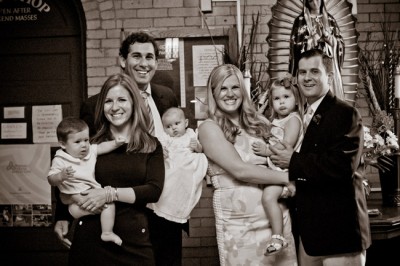 Over the years, I have had the pleasure of working with the team at Biltmore Forest Country Club, so when we started to plan this occasion, we knew our family would love to experience this historic club. They did not disappoint.
Minted is always one of my favorite resources for paper products.  And the orange striped linen from anthropologie added just enough whimsy to the dessert table.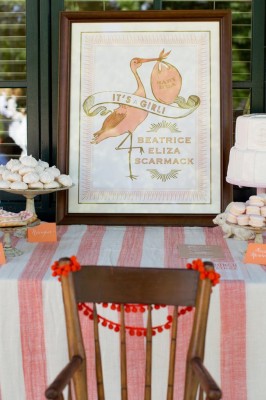 This vintage high chair was from our family home – it was the perfect design element to infuse some personality and sentimental value into the space.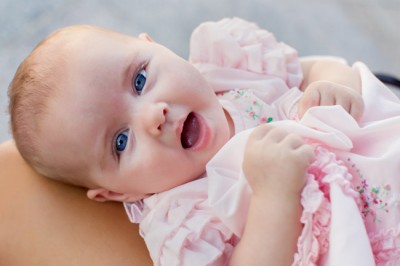 James Barr, the fabulous James Barr, played acoustic guitar as guests arrived and began brunching.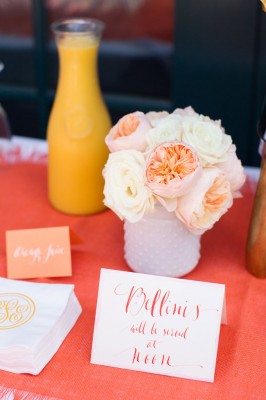 Charlotte-based calligrapher, Kristen Henderson, penned all of the food descriptors, signs and place cards. Bloom Room florals were so simple and dear.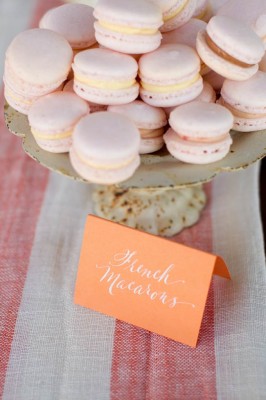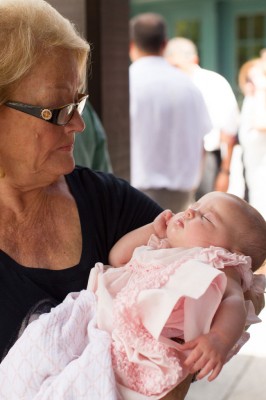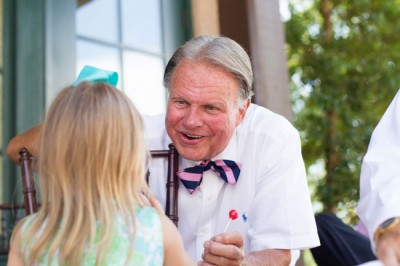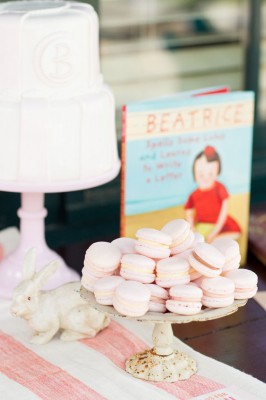 Guests were invited to sign notes into books that had the name Beatrice in the title. All desserts, including the French Macarons and Chocolate Cake, were made by our favorite, Ruth and Ranshaw.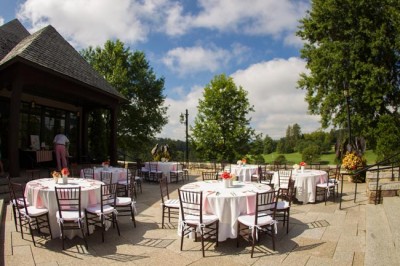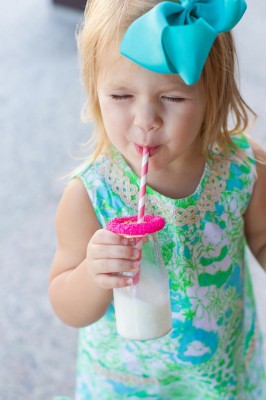 To celebrating many more life occasions with these girls, whom we adore. XOXO